Date: April 11, 2020
By: Karen Donoghue, PM/UX for Local Haze
For the 1.4 release of Local Haze, we are announcing two significant feature enhancements as discussed below.
Additional Particulate Matter (PM) readings added to Sensor Details
In addition to measuring PM 2.5 concentrations, a significant number of air quality monitoring sensors can also measure smaller (PM 1) and larger (PM 10) particulate matter concentrations. This data is now available on the app's Sensor Details view and in the US EPA AQI calculation.
There are a number of sensors such as the PurpleAir PA-II which include multiple particulate matter sensors for redundancy. The readings from these redundant sensors are also now displayed in the Sensor Details view and not just used in confidence calculations.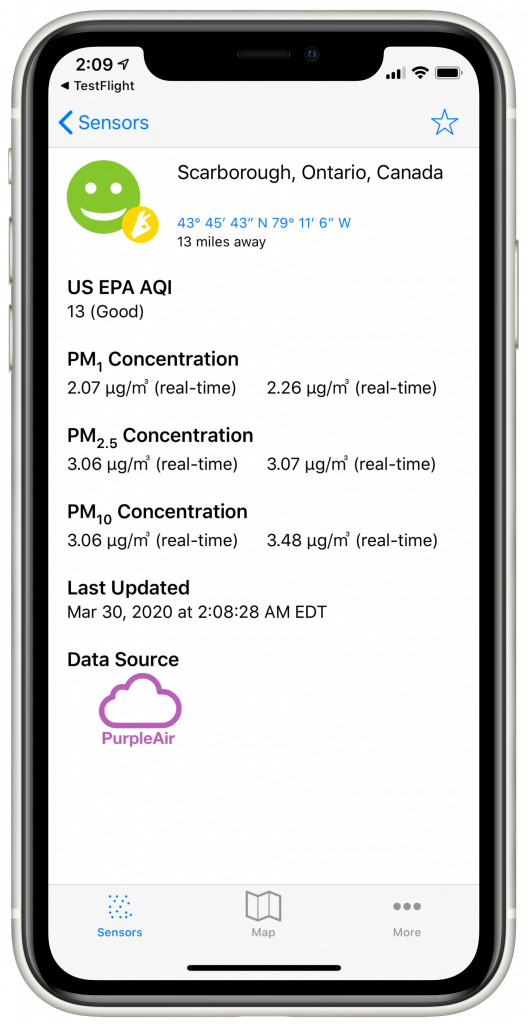 Local Haze now includes data from uRADMonitor air quality sensors
In this release, Local Haze has increased the number of sources of crowdsourced data to include sensors made by uRADMonitor and others that feed data into their network.
In addition to their line of radiation sensors, uRADMonitor is now shipping a dedicated particulate matter sensor – the SMOGGIE-PM.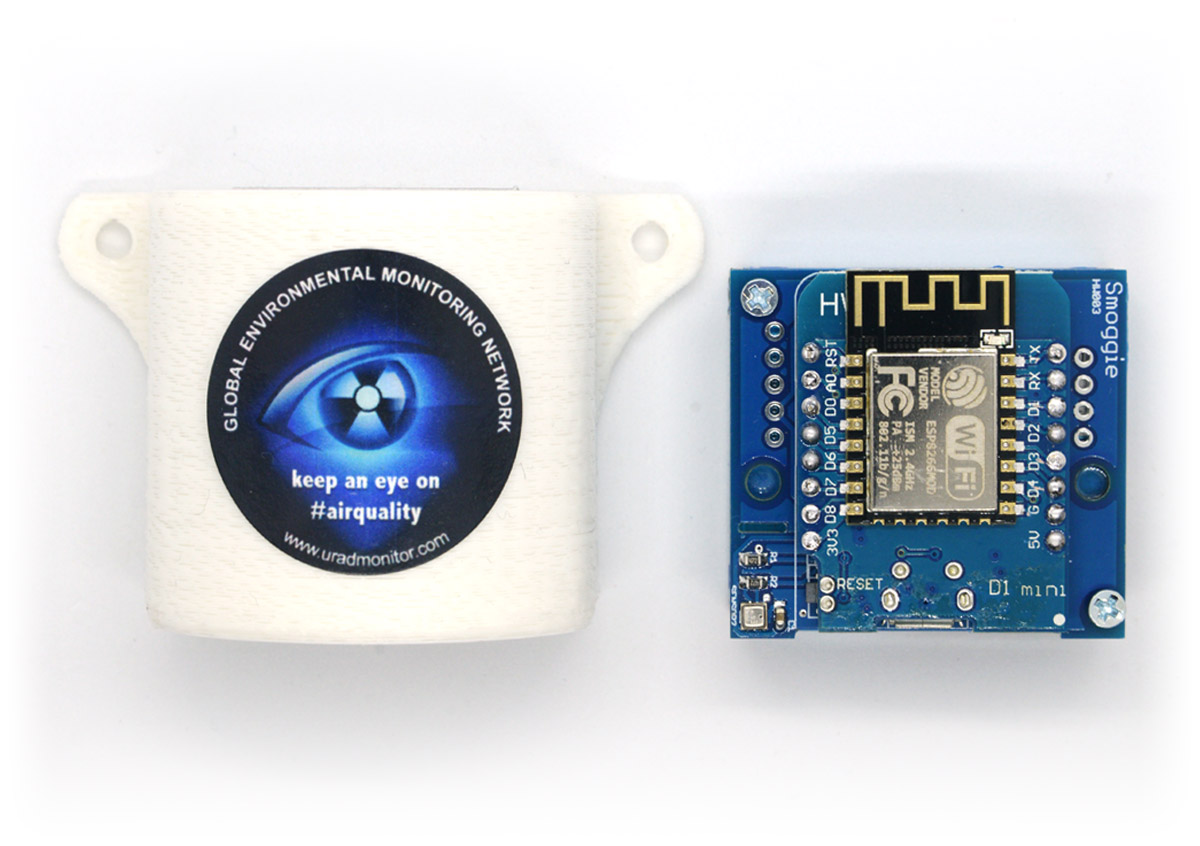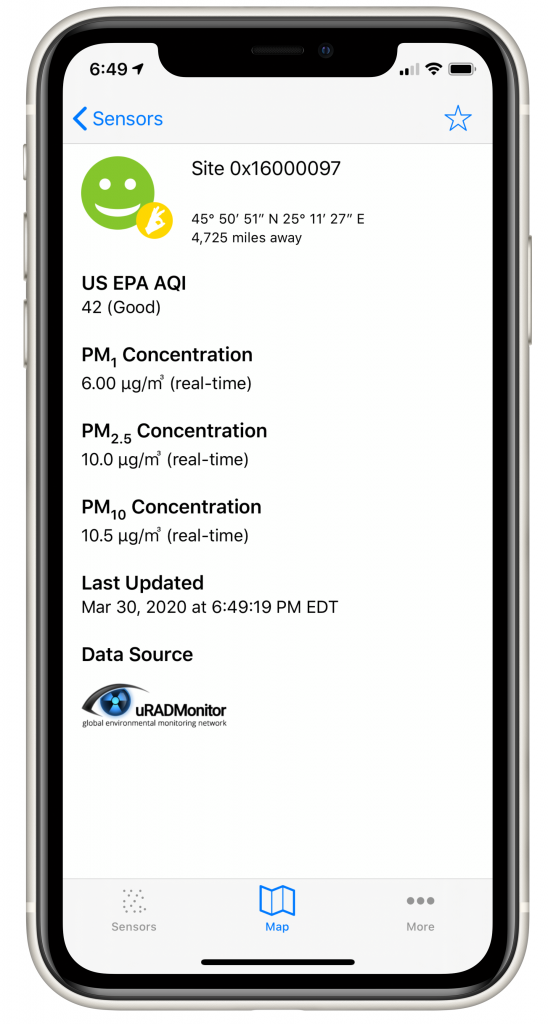 About Local Haze
With this new release, Local Haze continues to help air quality enthusiasts be more confident about their local outdoor air quality readings by improving the quality of sensor accuracy through crowdsourcing.
Local Haze crowdsources and analyzes readings from a variety of outdoor air quality sensors to help users understand the air quality of the world around them. Local Haze reads AQ data from crowdsourced sensors from PurpleAir, Luftdaten, uRADMonitor and government sensors via AirNow and the U.S. Department of State.
With each release, we are continuing to improve the user experience of Local Haze and the analytics around AQ sensor data. Our goals include delivery of the best possible air quality confidence ratings, to help air quality enthusiasts understand the air quality readings for their locations and to feel confident about the accuracy of their sensor readings.

The Local Haze team hopes you find these new enhancements useful and we welcome all feedback at [email protected].
Local Haze is available for free on the Apple App Store (for iPhone) and can be installed by clicking the download button below.
Special thanks
Thank you to Sotirios Papathanasiou @SFotonium for bringing the uRadMonitor sensors to our attention and thank you to the uRadMonitor team.
Also thank you to Jimmy Sarmiento and Ken Szutu, Co-founders of the Citizen Air Monitoring Network in Vallejo, CA for their feedback and reviews of sensor data renderings during development.