Date: November 7, 2020
By: Karen Donoghue, Product, Local Haze
For the version 1.5 release of Local Haze, we are announcing two enhancements.
Display of AQI on the Sensors screen
Many Local Haze users have written to us to request user experience improvements, and the inclusion of AQI (Air Quality Index) data on the Sensors screen has been a common request. In this release, we have added AQI data to the Sensors screen.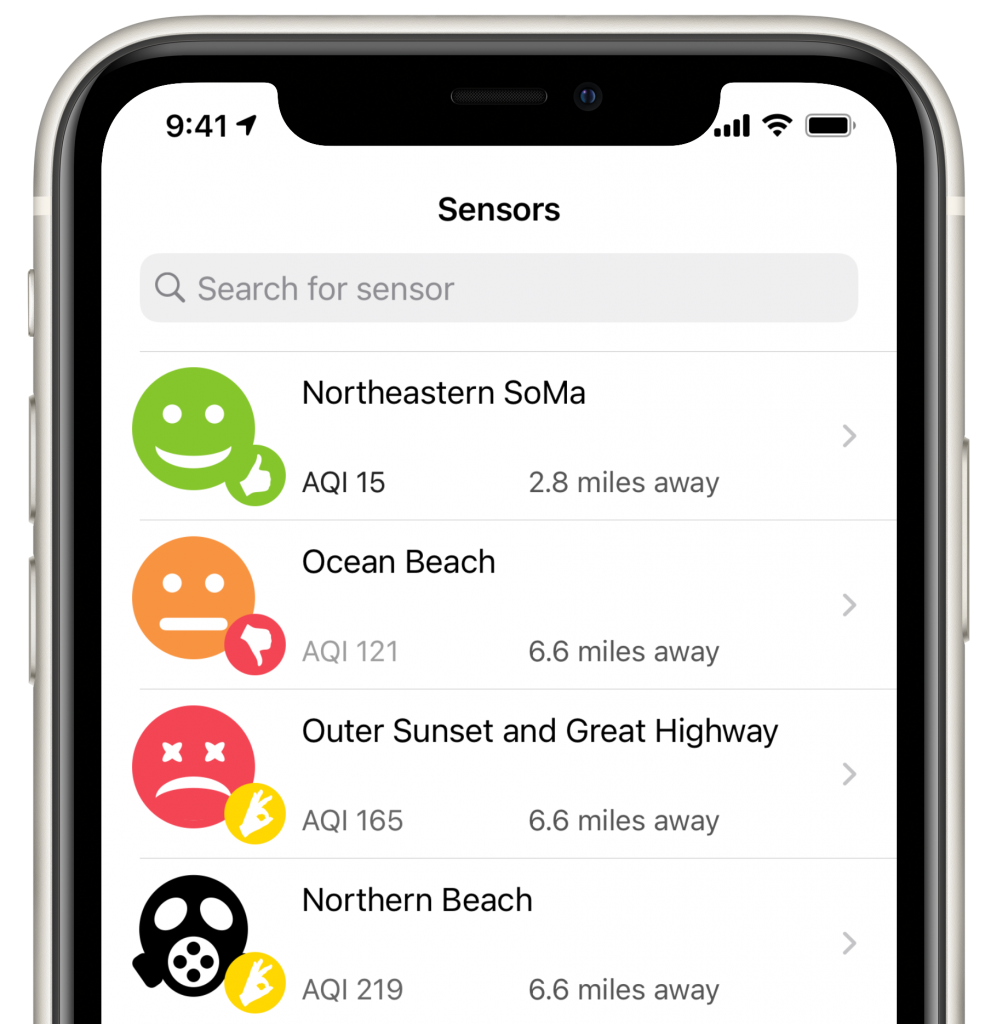 Performance improvements for PurpleAir sensors
In the last few months, the number of PurpleAir sensors monitored by Local Haze has increased significantly due to wildfires in the western region of the USA. Local Haze is now monitoring over 10,200 PurpleAir devices as of November 7, 2020.
Release 1.5 of Local Haze includes performance enhancements for PurpleAir monitoring devices which users should see upon launching the app.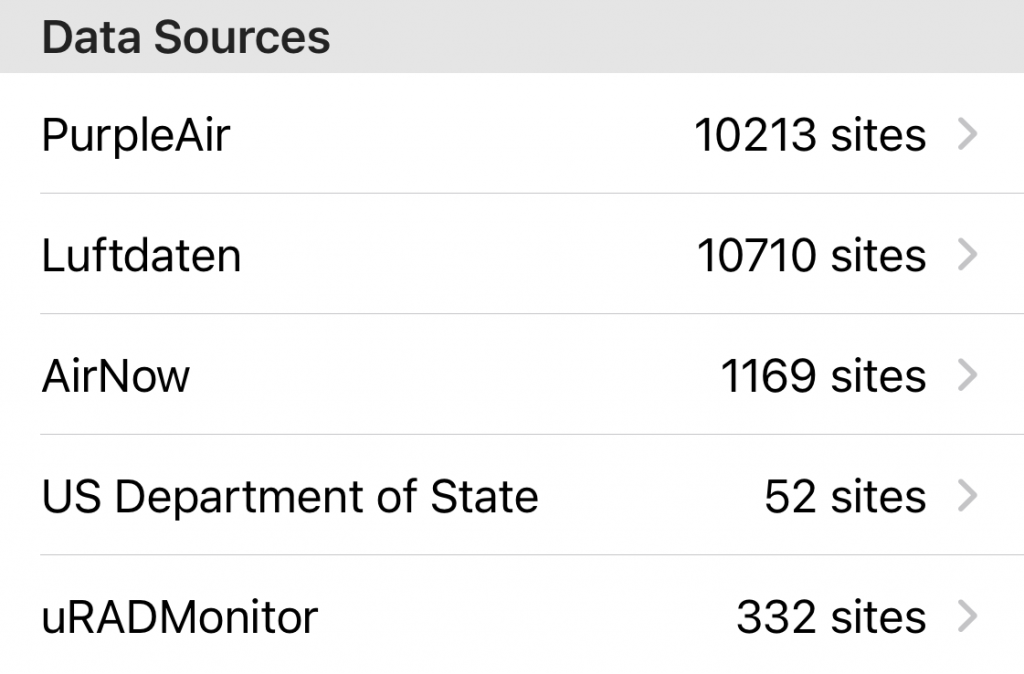 About Local Haze
With this new release, Local Haze continues to improve the quality of sensor accuracy through crowdsourcing, helping air quality enthusiasts to understand the air quality of the world around them and to be more confident about their local outdoor air quality readings. Local Haze crowdsources outdoor air quality data from numerous sensors including PurpleAir, Luftdaten, uRADMonitor, and government sensors from AirNow and the U.S. Department of State.
Local Haze displays the AQI reading and a confidence rating for each sensor reading. Confidence ratings depend on many factors, including sensor maintenance and data freshness.
In addition to viewing current conditions, users can also share sensor maps of air quality readings anywhere in the world.
With each release, we are continuing to improve the user experience of Local Haze and the analytics around AQ sensor data. Our goals include delivery of the best possible air quality confidence ratings, to help air quality enthusiasts understand the air quality readings for their locations and to feel confident about the accuracy of their sensor readings.
The Local Haze team hopes you find these new enhancements useful and we always welcome feedback at [email protected].
We hope you enjoy using Local Haze!
Local Haze is available for free on the Apple App Store (for iPhone) and can be installed via the download button below.
Special thanks
Thank you to Randy Reddig / @rr on Twitter for the thoughtful feedback on the Local Haze user experience for this release.