In the book "Around the World in 80 days", the protagonist Phileas Fogg of London UK and his French valet Passepartout attempt to circumnavigate the world in 80 days on a £20,000 wager (roughly £2 million today). Inspired by Phileas and Passepartout's global travels, join us as we take a world tour through the lens of air quality monitoring.
Guided by the Local Haze air quality monitoring app, we are taking a worldwide tour highlighting 80 AQI sensors around the globe, checking out how citizen scientists and air quality enthusiasts are monitoring their local air quality.
Our first stop was in London UK at Victoria station and we have travelled eastward for stop #2 on our tour, to the beautiful city of Porto in northern Portugal.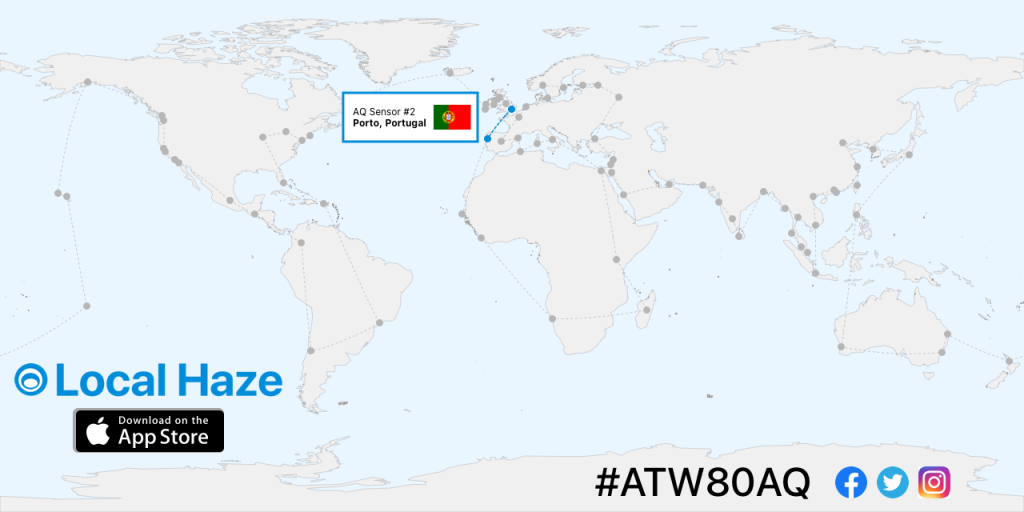 Stop 2: Porto, Portugal
Porto is the second largest city in Portugal, on the Iberian Peninsula. As of 2022, Porto's metropolitan area has a population of about 1.3 million people, a 0.3% increase from 2021. Located along the Douro River in northern Portugal, Porto is one of the oldest European centers and in 1996 was proclaimed a World Heritage Site by UNESCO.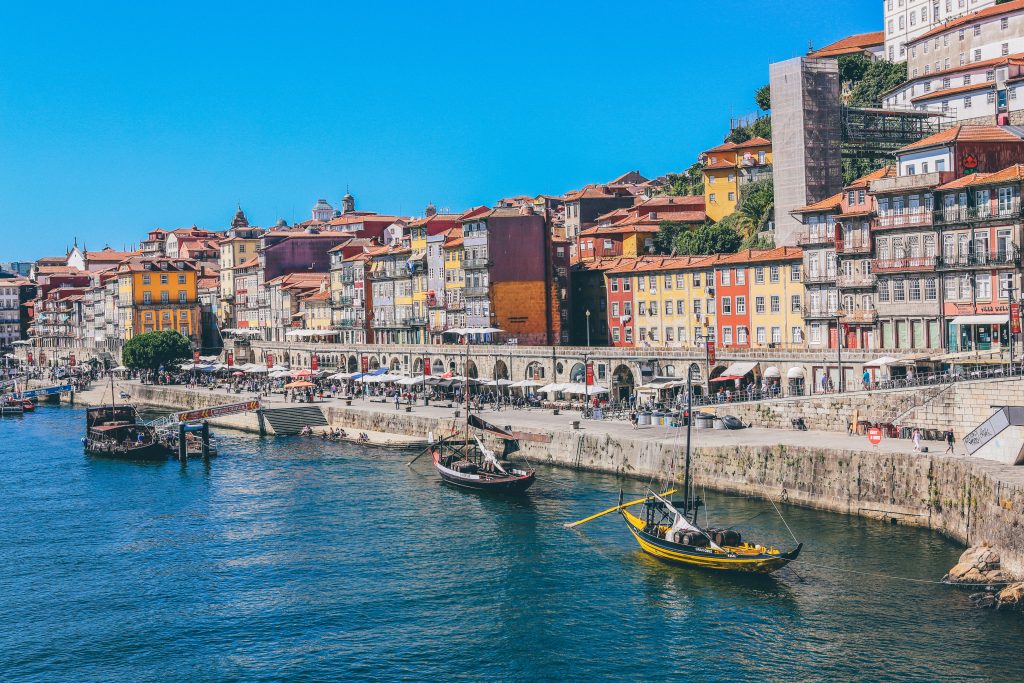 AQ sensor #2: Site #35580
The air quality sensor located near Porto is a Sensor.Community monitor named Site #35580.
As of July 15, 2022, the Local Haze AQI reading for sensor Site #35580 is 19, with a PM2.5 concentration of 19 micrometers. According to the U.S. Environmental Protection Agency's Air Quality Index (AQI), the current air quality for sensor Site #35580 is Good.
To get the current AQI reading for this sensor, download Local Haze and search for sensor "Site #35580".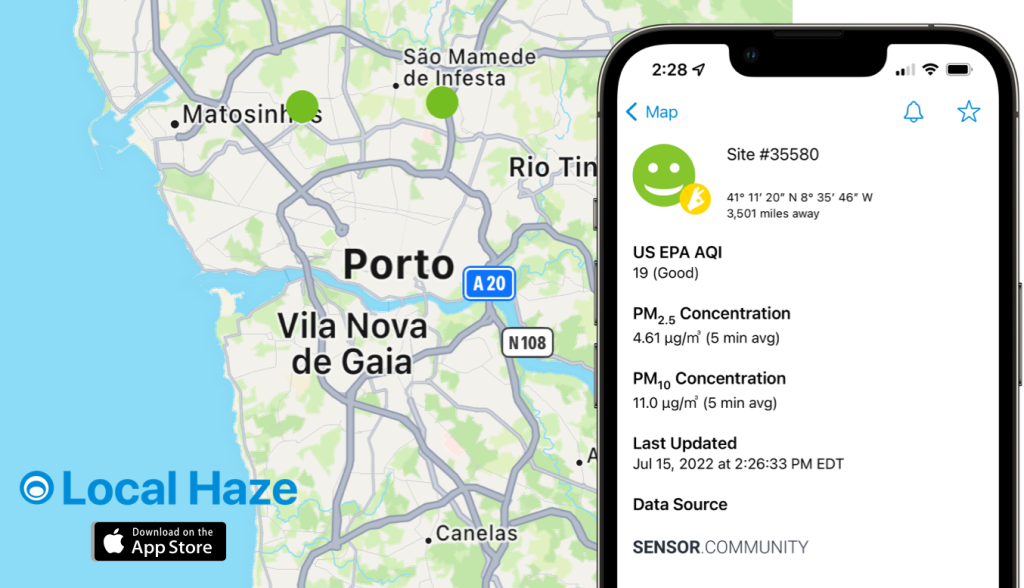 Food and wine in Porto
Port wine, one of Portugal's most famous exports, named after Porto since the region has been responsible for the packaging, transport, and export of fortified wine. The Douro valley where port wine is produced was established as a protected region – an official appellation – in 1756, where the Alto Douro ( the 'high Douro') became the first ever legally protected wine-growing region in the world.
Port is produced from grapes grown and processed in the Douro region, then fortified by the addition of a neutral grape spirit known as aguardente to stop the fermentation. This process of halting fermentation increases the residual sugar in the wine and also boosts the alcohol content. The wine is then aged, often in barrels stored in a lodge (meaning "cellar"), before being bottled.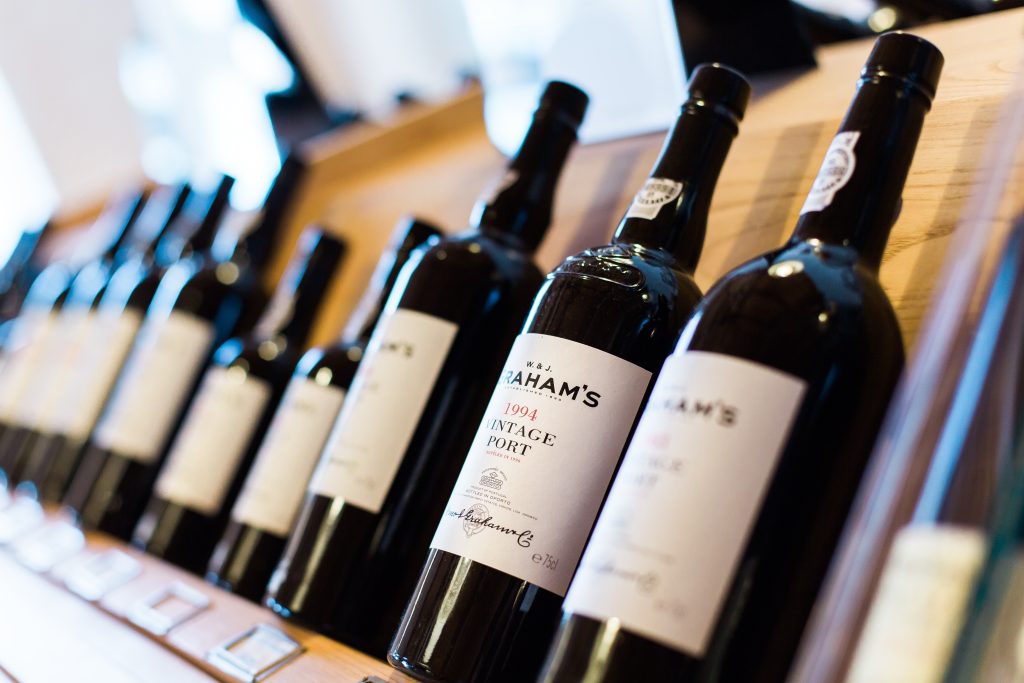 In terms of food, KW, a tech startup CEO and part-time resident in Porto, can't speak highly enough about this picturesque city overlooking the Douro River: "Porto has everything from the most beautiful bookstore in the world to historical seafood markets – worth experiencing when visiting the region."
In addition to seafood, Porto is known for a local dish called Francesinha. Translated as "Frenchie", this sandwich is similar to a heavier version of a croque monsieur. The Francesinha includes cured ham, roasted meat, and a garlicky smoked sausage (linguiça) covered with melted cheese and sometimes topped with fried eggs. Francesinha is topped with a spicy sauce that typically includes tomato and beer. Another popular snack in Porto is the Cachorro, a Porto-style hotdog on a toasted thin baguette with sausage, melted cheese and hot sauce. For more suggestions on what to eat in Porto, this article has suggestions on popular snack foods to try in Porto
Porto's architecture
Although Porto is famous for its food and relaxed atmosphere, Porto's architecture is a mix of gothic, baroque and modernist styles and is a destination for art and architecture lovers.
There are two bridges that serve as icons in Porto architecture. The Maria Pia Bridge, designed by Gustave Eiffel and opened in 1876, held the record at that time for the largest span of any bridge of this type. With a span of 172 metres (564 ft) and a height of 44.6 metres (146 ft), the bridge was a great feat of engineering.
The double-decker Dom Luis I bridge (shown below) is a double-deck metal arch bridge constructed between 1881 and 1886 that spans the Douro River between the cities of Porto and Vila Nova de Gaia. At the completion of its construction, its 172 metres (564 ft) span was the longest of its type in the world. The bridge's designer Téophile Seyrig had been Eiffel's partner in the design of the Maria Pia bridge.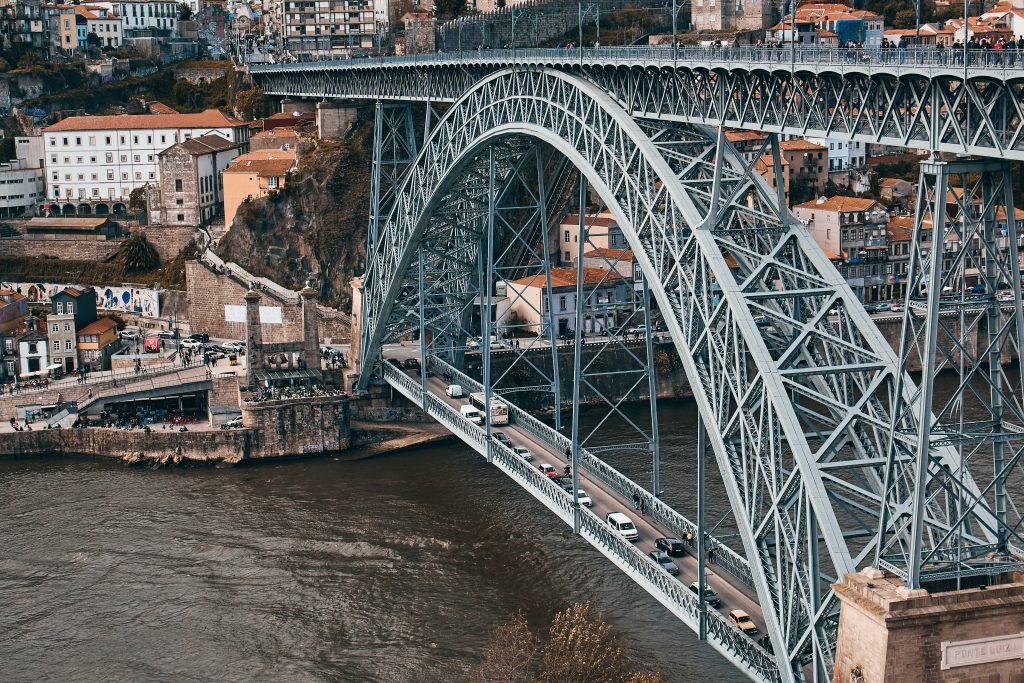 Moving on to the next AQ sensor
To visit the next AQ sensor in our trip, we will depart Porto and continue our travels east – like Phileas Fogg – across the globe, visiting sensors until we return to our starting point in London.
Join us as we travel to the next AQ sensor by following Local Haze on Facebook, Twitter and Instagram. Use the hashtag #ATW80AQ to join in the conversation and share your thoughts. Find out your local air quality for free by downloading the Local Haze app. Bon voyage!
About Local Haze
The Local Haze app is available for free download from the Apple App Store and monitors over 30,000 civic and low-cost air quality sensors over six continents.