In the book "Around the World in 80 days", the protagonist Phileas Fogg of London UK and his French valet Passepartout attempt to circumnavigate the world in 80 days on a £20,000 wager (roughly £2 million today). Inspired by Phileas and Passepartout's global travels, join us as we take a world tour through the lens of air quality monitoring.
We'll be highlighting 80 AQI sensors around the globe to check out how citizen scientists and air quality enthusiasts are monitoring their local air quality.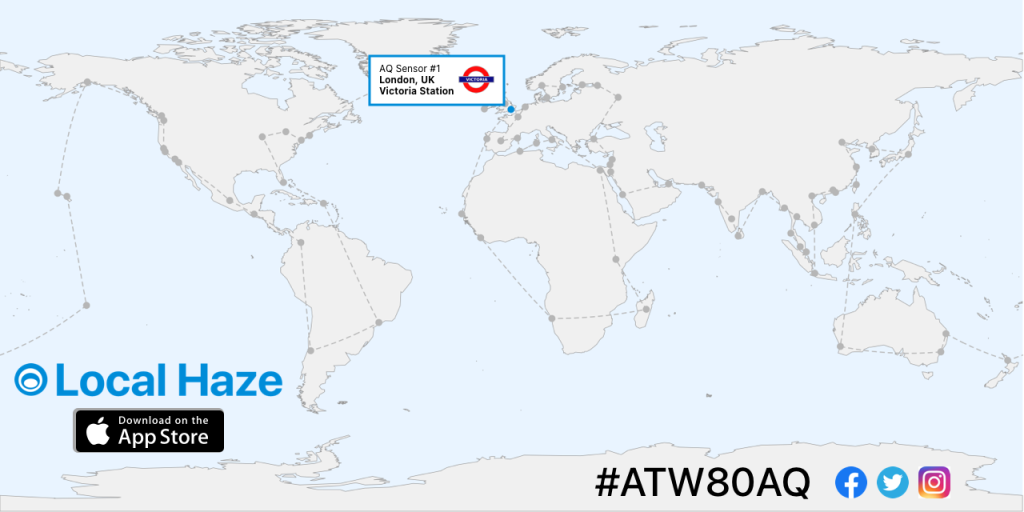 Stop 1: Victoria Station, London UK
Our journey starts at Victoria Station in London. Fogg and Passepartout began their journey by departing London on an Orient Express train at 8:45 P.M. on Wednesday, October 2, 1872. The Orient Express was a long-distance passenger train service created in 1883 by the Belgian company Compagnie Internationale des Wagons-Lits (CIWL) that operated until 2009.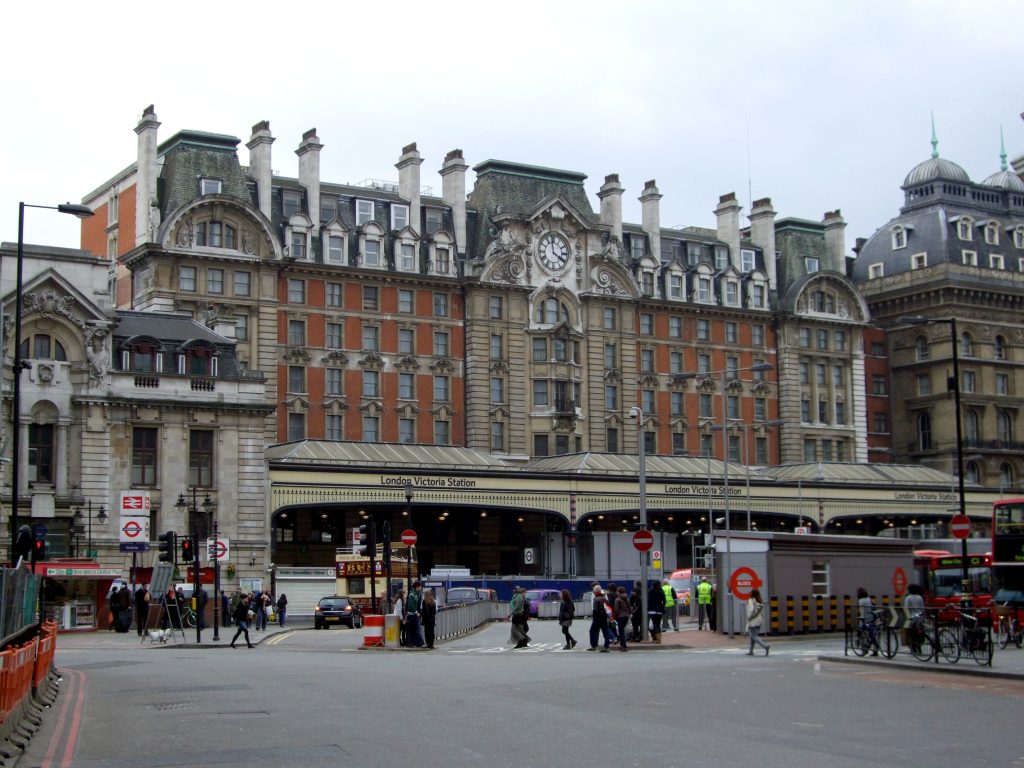 AQ sensor #1: Site #44615
The air quality sensor closest to Victoria Station in London UK is a Sensor.Community monitor named Site #44615.
As of June 27, 2022, the Local Haze AQI reading for sensor Site #446615 is 10, with a PM2.5 concentration of 3.05 micrometers. According to the U.S. Environmental Protection Agency's Air Quality Index (AQI), the current air quality for sensor Site #446615 is Good. To get the current AQI reading for this sensor, download Local Haze and search for sensor "Site #446615".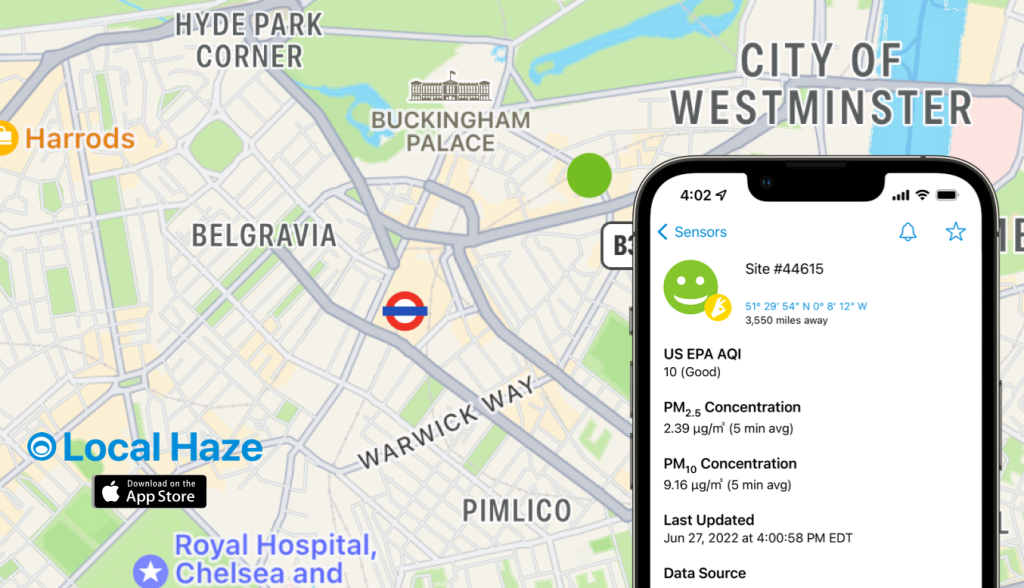 The Victoria Station Underground logo
While on this trip we learned an interesting note about the design of the London Undergrounds's logo. The original typeface for the logo was designed in 1916 by Edward Johnston and was known as "Johnston Sans".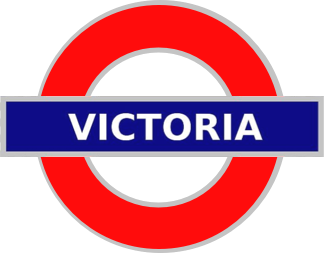 The typeface went through a refresh in the 1970s by Designer Eicchi Kono and in 2016 the updated Johnston100 font was introduced to include the new "#" and "@" symbols, carrying the font into the digital age.
Moving on to the next AQ sensor
To visit the next AQ sensor in our trip, we will depart Victoria Station and continue our travels east – like Phileas Fogg – across the globe, visiting sensors until we return to our starting point in London.
Join us as we travel to the next AQ sensor by following Local Haze on Facebook, Twitter and Instagram. Use the hashtag #ATW80AQ to join in the conversation and share your thoughts. Find out your local air quality for free by downloading the Local Haze app. Bon voyage!
About Local Haze
The Local Haze app is available for free download from the Apple App Store and monitors over 30,000 civic and low-cost air quality sensors over six continents.